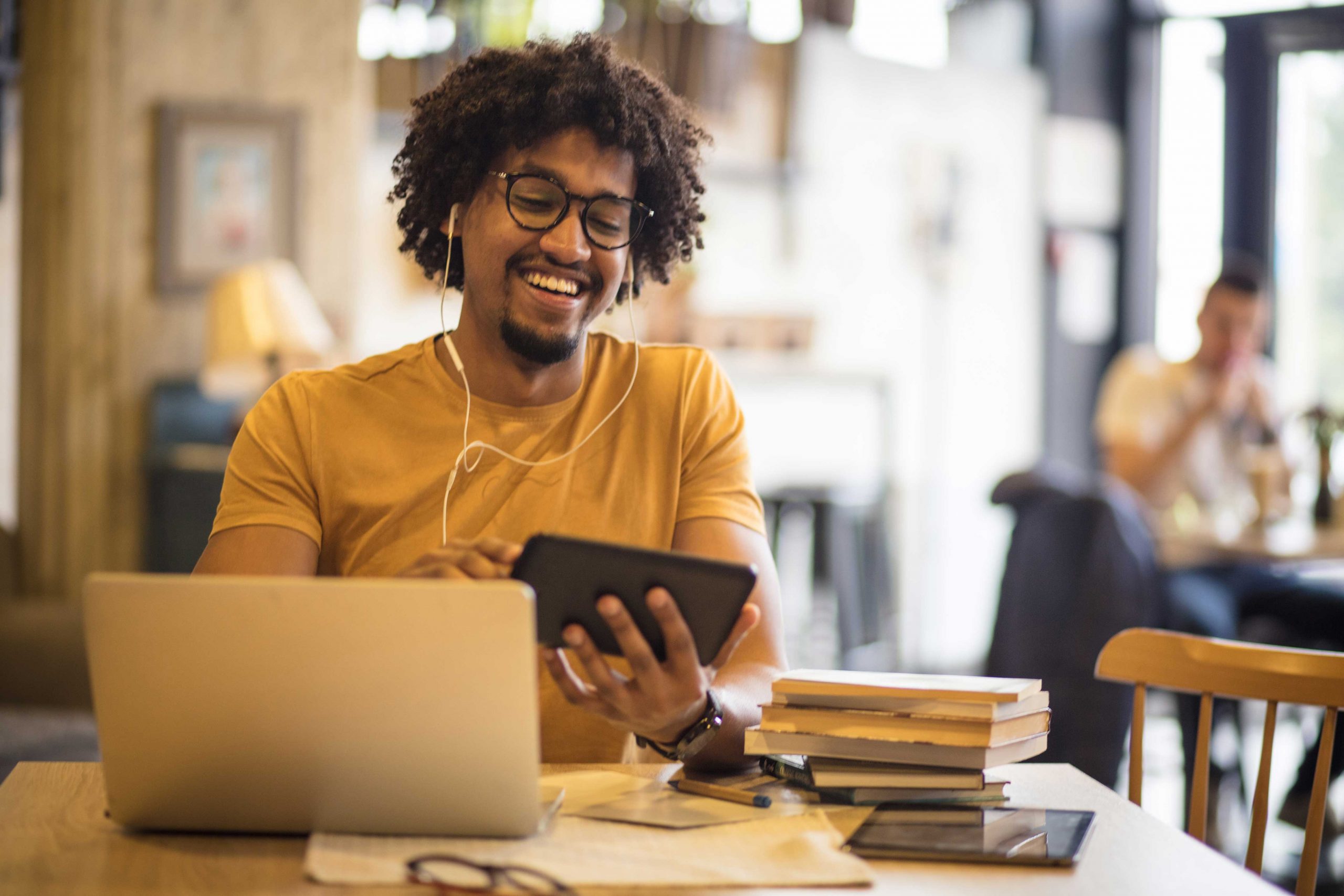 ACCESS2LEARN
MATERIALS
The policy paper was created to show policy makers that blended learning settings should be offered to all adult learners, regardless of their background.
It gives an insight in the status quo of blended learning offers in the partner countries, it highlights the importance of making blended learning courses accessible for all adults, and it provides redommendations on how adult education institutions could act to make blended learning easier to follow.

By clicking on the link below, you will find an online course about blended learning with the following topics:
–  Different learning settings and introduction to blended learning
–  Basic digital competences
–  Strengthening learning motivation
–  Time management
–  Learning strategies
–  Personal well-being
C

lick

here to access the learning platform: bit EU academy
A user guide for the learning platform can be found here: User guide bit EU academy
Alternatively, you can watch this video to learn how to work with the learning platform: Video bit EU academy
In addition to the online course, all learning materials can be found below for downloading and printing:
Self-Evaluation Tool
With the self-evaluation tool you can test your level of the following competences:
Basic digital competences
Motivation for learning
Time management
Developing learning strategies
Caring for one's personal well-being
---
Workshop Design
In the following, two different workshop designs can be found: one concept for a one-week-workshop on the topic of blended learning and one for a one-day-workshop about career planning and development.
Click on the workshop you are interested in to be forwarded to all corresponding materials:
---
Handbook for Teachers and Trainers
Soon, a handbook can be found here that includes, on the one hand, tips for teachers on how to work with learners with a lower level of qualification in blended learning mode and, on the other hand, some guidelines and tips on how to work with all project results.
---
Podcast for Teachers and Trainers
Soon, you can find here a link to a podcast series with the topic "Teaching low-skilled adults with a lower level of qualification" that contain a lot of experiences, good-practice-examples and tips.
If you want to get some more information about the project and its news, you can find here all promotional material:


Funded by the European Union. Views and opinions expressed are however those of the author(s) only and do not necessarily reflect those of the European Union or the European Education and Culture Executive Agency (EACEA). Neither the European Union nor EACEA can be held responsible for them.